Blush pink & grey
This popular color combination is fantastic for any season! While what's shown here has more of s summer vibe, you could definitely throw in long sleeves and wear this in winter too. The blush pink would really pop against the snow!
The cute swiss dot pattern gives a little depth and texture, while the plaid throws in some variation. Remember, matching is great, but you definitely don't want everyone in the exact same shade!
So here are a few starting points to get you started with an adorable blush pink and grey color palate for your next photo session!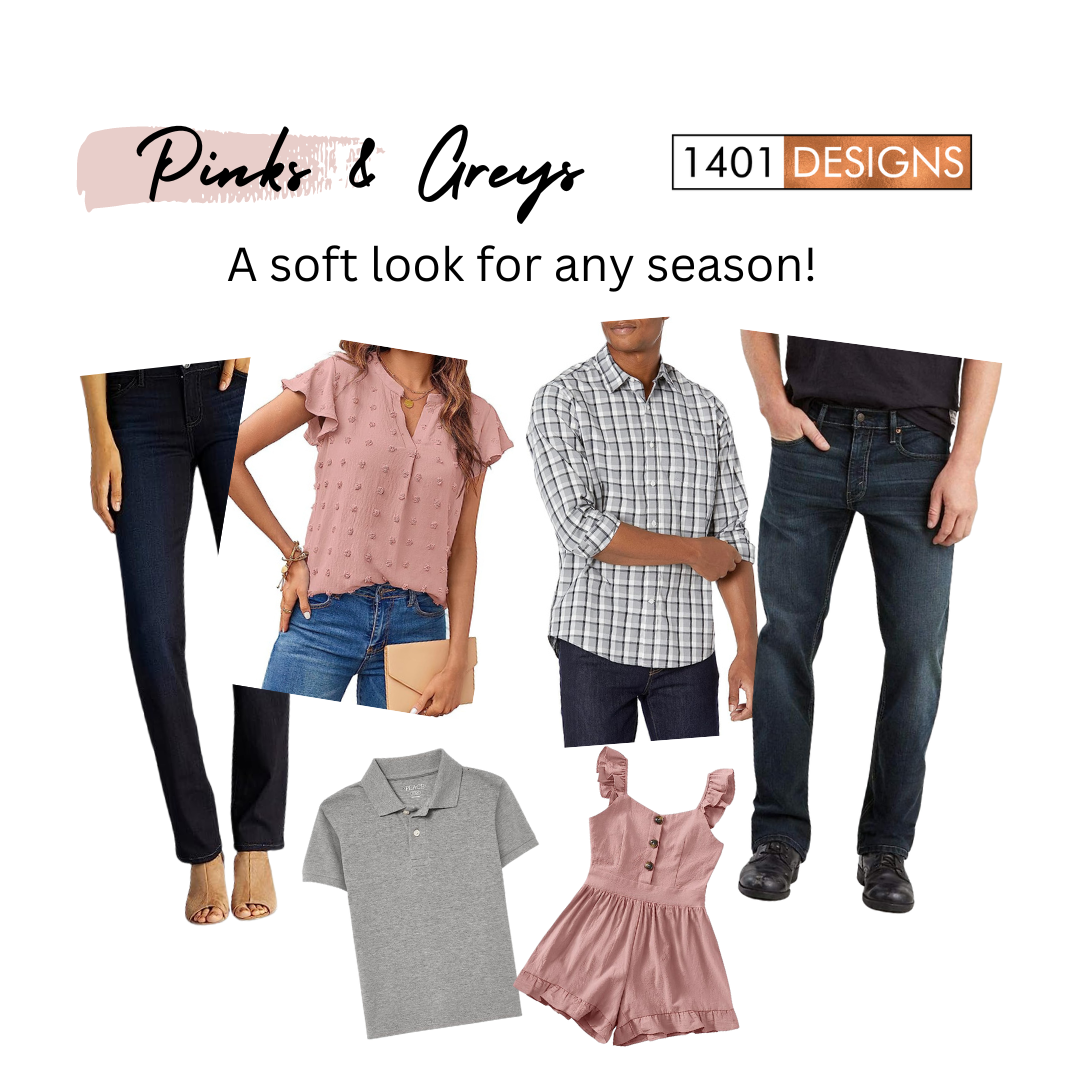 Disclaimer: As an Amazon Associate I earn from qualifying purchases made from items linked.