Summer blues!
Not the mood, the outfits 😉
What type of photographer would I be if I didn't share some outfits to inspire my clients?
If you're anything like me, you struggle to pick out outfits for your family. Personally, I like to match… but not TOO much. It always poses a challenge!
When I'm doing my shopping, I tell myself "keep patterns calm" – you want the focus to be on you, not the pattern displayed out on your clothing! For a family of 4, I typically recommend 2 solids and 2 complimentary patterns – like a floral and a stripe that you see here! Also keep in mind that you don't want everyone to wear the EXACT same shade, you want to stand out… while blending together!
So here are a few starting points to get you started with a summer casual look for you and the whole crew: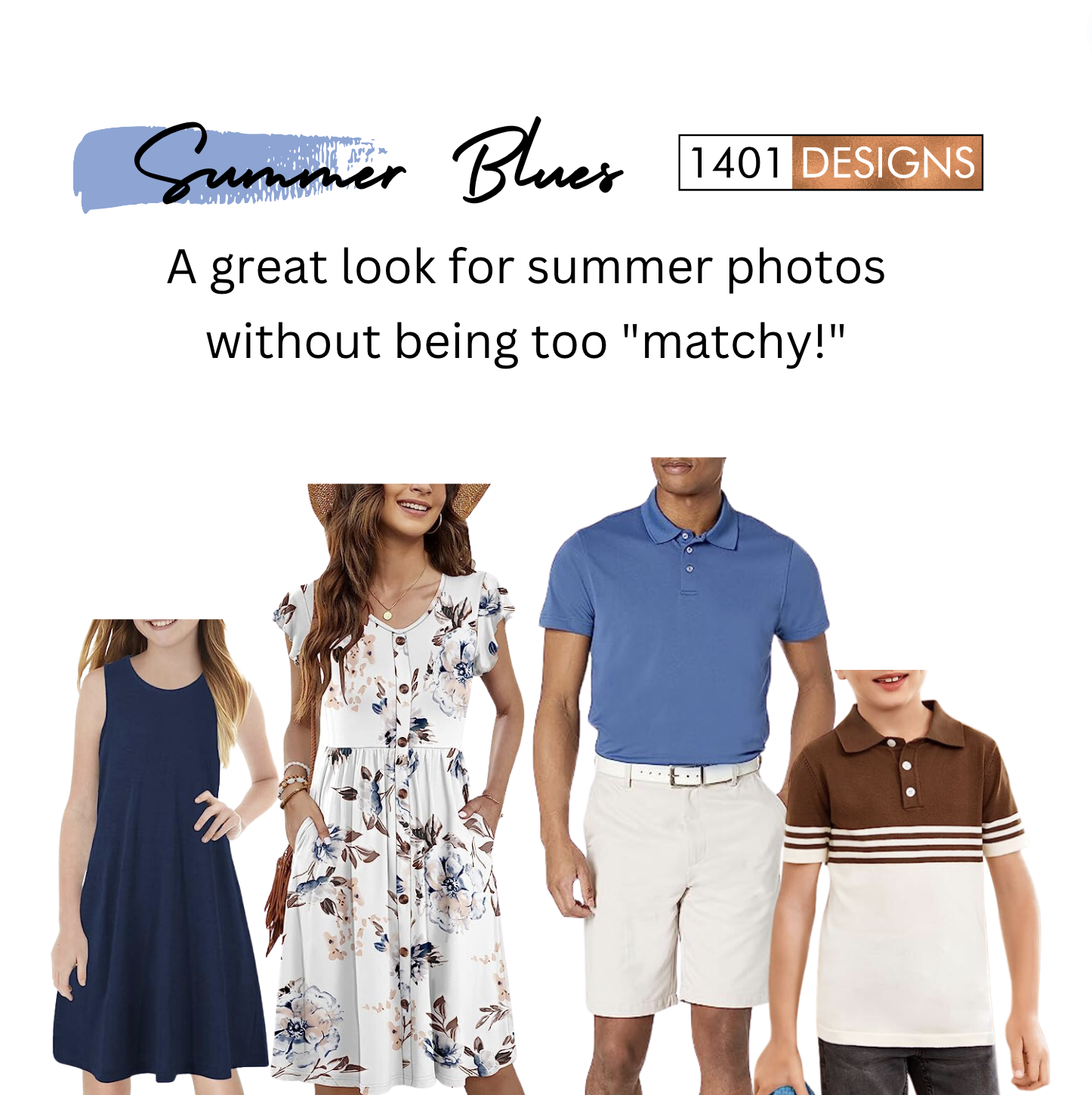 Disclaimer: As an Amazon Associate I earn from qualifying purchases made from items linked.